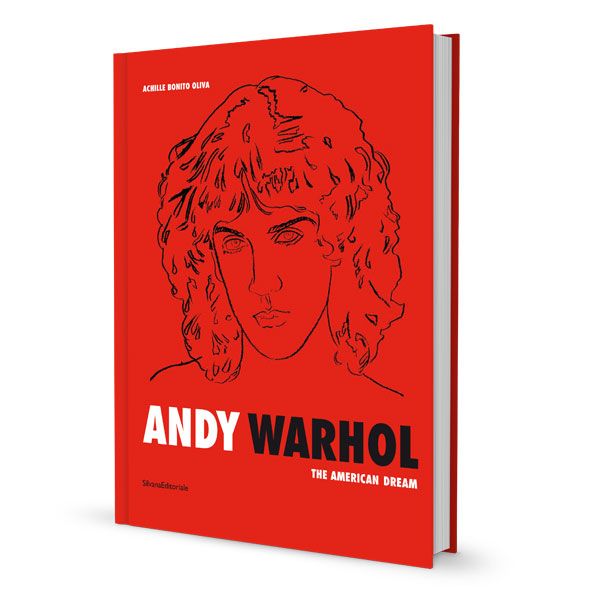 Achille Bonito Oliva
ANDY WARHOL – The American Dream
Silvana Editoriale
Andy Warhol
The American Dream
Roma, Museo dei Sognatori
29 novembre 2013 – 29 gennaio 2014
November 29, 2013 – January 29, 2014


Via Margutta,38
00187 Roma
www.museodeisognatori.org
Direttore / Director
Marco Rettani
Direttore artistico
Head of exhibitions
Massimo Ferrarotti
Comitato scientifico
Scientific committee
Marco Rettani
Paola Di Bari
Umberto Scrocca
Servizi culturali
Cultural services
E.A.C.
Electronic Art Cafè

Mostra a cura di
Exhibition curated by
Massimo Ferrarotti
Umberto Scrocca
Produzione e organizzazione
Production and organization
B.D.B., Roma
Presidente, Paola Di Bari
Spirale d'Idee, Milano
Presidente, Massimo Ferrarotti
Direzione esecutiva
Executive direction
Marco Rettani
Stefano Agazzi
Allestimento
Exhibition design
Arch. Pasquale Piroso
Progetto esecutivo allestimento
Installation project
Spirale Milano srl
Sezione audiovisivi
Audiovisual section
E.A.C. Christopher Makos
Eventi / Events
E.A.C. Umberto Scrocca
Trasporti e movimentazione opere
Shipping
Spirale Milano
Assicurazione / Insurance
Axa Art

Catalogo a cura di
Catalogue edited by
Achille Bonito Oliva
Coordinamento scientifico
Scientific Coordination
Francesca Franco
Coordinamento generale
General Coordination
Massimo Ferrarotti
Stefano Agazzi
Saggio di / Essay by
Achille Bonito Oliva
Testi di / Contributions by
Francesca Franco
Progetto grafico
Graphic design
Andrea Lancellotti
Traduzioni / Translations
Daria Lisa Senni
Crediti fotografici
Photo credits
Maria Mulas
Mario Capone
Matteo Bellenghi
Carlo Occhipinti

Il curatore desidera ringraziare sentitamente tutti i collezionisti e i prestatori delle opere.
The curator whishes to especially thank all the collectors and lenders.
Un particolare ringraziamento a
Special thanks to
Marco Rettani, Maria Mulas, Mirella Panepinto,
Federica Virgili
Ringraziamo / Thanks to
Daniela Modi
Moreno Santagostino
Luca Forcinito
Marco Magheri
Pino Repetto
Juri Gusella
Giovanni Paparcone
Fondazione Rossini
Virginia Cuccaro
Silvio Taglioretti
Giusto Fuga
Maurizio Monticelli
Teresa Fazari
Alessio Gordiani
Gabriele Mammetti
Ruggero Lazzoni
E tutti coloro che preferiscono mantenere l'anonimato.
And to those who prefer to remain anonymous.

Opera in copertina:
Billy Squier
UP silkscreen ink on paper
152.4×101.6 cm, 1982
Private collection,
Marco Rettani, Svizzera

All Andy Warhol artworks
© the Andy Warhol Foundation
for the visual Arts inc., by SiAE 2013

Tutti i ritratti fotografici di Andy Warhol
All the Andy Warhol photo portraits
© Maria Mulas

In collaborazione con
In collaboration with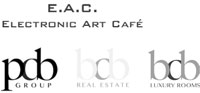 Con la partecipazione di
With the participation of